THE BOOKS HAVE ARRIVED!
New companion book to the radio show -
Welcome Radio:
Tales From the General Store.
ORDER YOUR SIGNED COPY TODAY!
$20.00 book rate
$22.00 priority mail
(sales tax is included)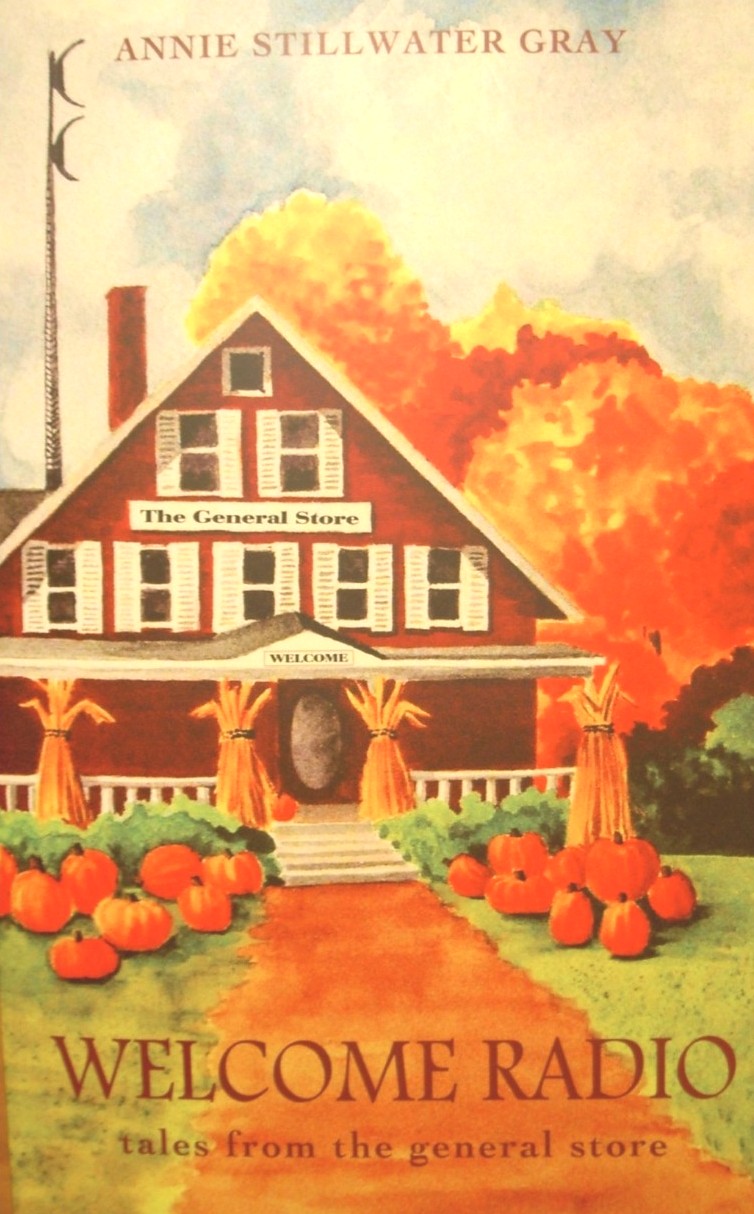 Lifelong DJ Annie Stillwater Gray recreates her ten-year radio program The General Store Variety Show in this novel about the northern Maine border town of Angel's Notch. In an extraordinary twist, the radio station in the general store powers a vortex that opens a portal between the physical and spirit planes. Mythological characters use the magical doorway to appear as guests on the radio show, while the local inhabitants have their own stories to tell. In a setting of great natural beauty, tensions build as the community takes sides over buried treasure and the enduring quest for love and fulfillment.
Annie.....I read your book, Welcome Radio, over Christmas - truly unable to put it down! I have since ordered 2 copies - 1 to keep and 1 to share! Thank you for a most delightful read.

Sue McMorrow
What a great book!! Couldn't put it down! I loved how it had a little bit of everything-metaphysics, mythology, mystery, romance, and of course, a "Maine" setting. I HIGHLY recommend this book!!

Lee McCartin-librarian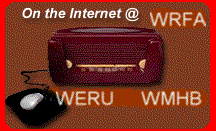 *** MEET THE AUTHOR ***
Coming Welcome Radio book signings:
> October 28, 2009 (WED) Jamestown, NY at the Labyrinth Press Co. on 4th St. in downtown Jamestown at 7 p.m. This event is free and open to the public. Hosted by WRFA-LP.
> November 7, 2009 (SAT) Skowhegan, ME at Mr. Paperback in the Skowhegan Shopping Village on Madison Avenue from 1 p.m. to 3 p.m.
> November 21, 2009 (SAT) Hartland, ME at the Hartland Public Library on Mill St. in Hartland from 10 a.m. to 11:30 a.m. This event is free and open to the public. SEE POSTER
HARTLAND & NEWPORT PRESS RELEASE
> November 21, 2009 (SAT) Newport, ME at the Newport Cultural Center on Main St./Rt. 2 in Newport, ME from 12:30 pm to 2 p.m. This event is free and open to the public. SEE POSTER